Sharing our Stories – End of Year Celebration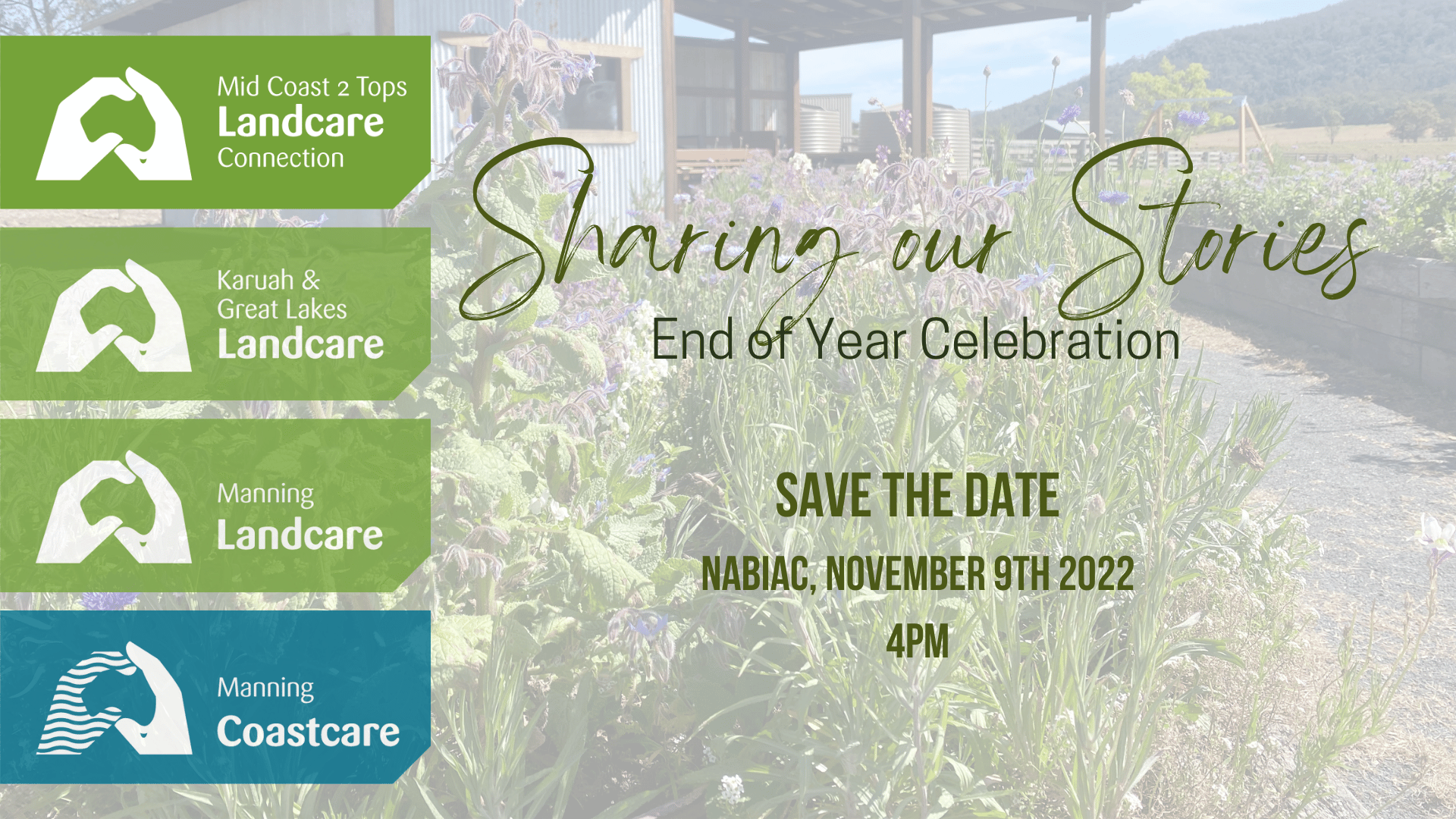 November 9th, Nabiac
Finally, Mid Coast 2 Tops is excited to host our regional members at an end of year celebration to share all that we have achieved over the past few years. The event will be both a chance to catch up with old and new friends, as well as a platform to share the success of your group's recent projects.
Please register to attend here, and anyone interested in sharing their story, please email Jess at rlc@midcoast2topslandcare.org.
There are no upcoming events at this time.