Pesky Privet Practical Bush Regen Strategy & Techniques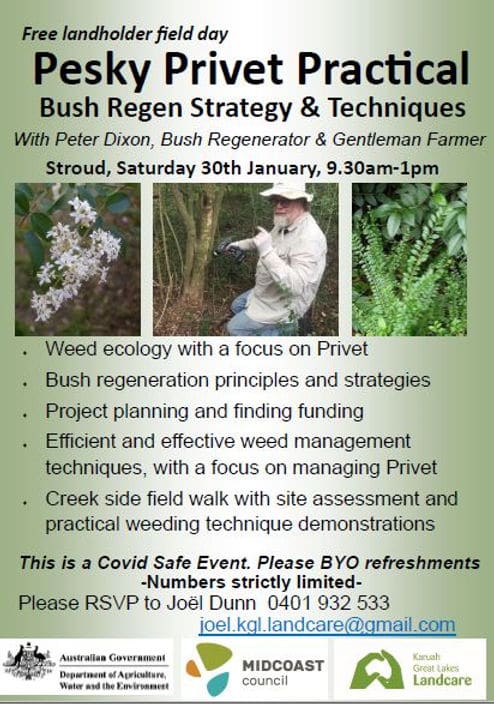 Free Landholders field day with Peter Dixon, Bush Regenerator & Gentleman farmer. Learn about weed ecology with a focus of Privet, bush reg principles and strategies, project planning and finding funding, efficient and effective weed management techniques and more!
There are no upcoming events at this time.