Hello, my name is Lauren Booth and I am the new MC2T Landcare Koala Project Community Engagement Officer.  Having grown up on acreage in the Manning Valley I was always interested in conservation, spending all my free time out in the bush. Further education and employment lead me away from home but after many years working in Public Health  I decided to focus on my first love, the environment and conservation. After completing a Cert III then a Diploma in Conservation and Land Management from Tocal, I worked on numerous projects including bush regeneration, serrated tussock eradication, koala monitoring, vegetation surveys and two years as a Green Army Supervisor. I then worked for Liverpool City Council for four years before relocating back to the Valley where we now live on 60 acres in the Bootawa area.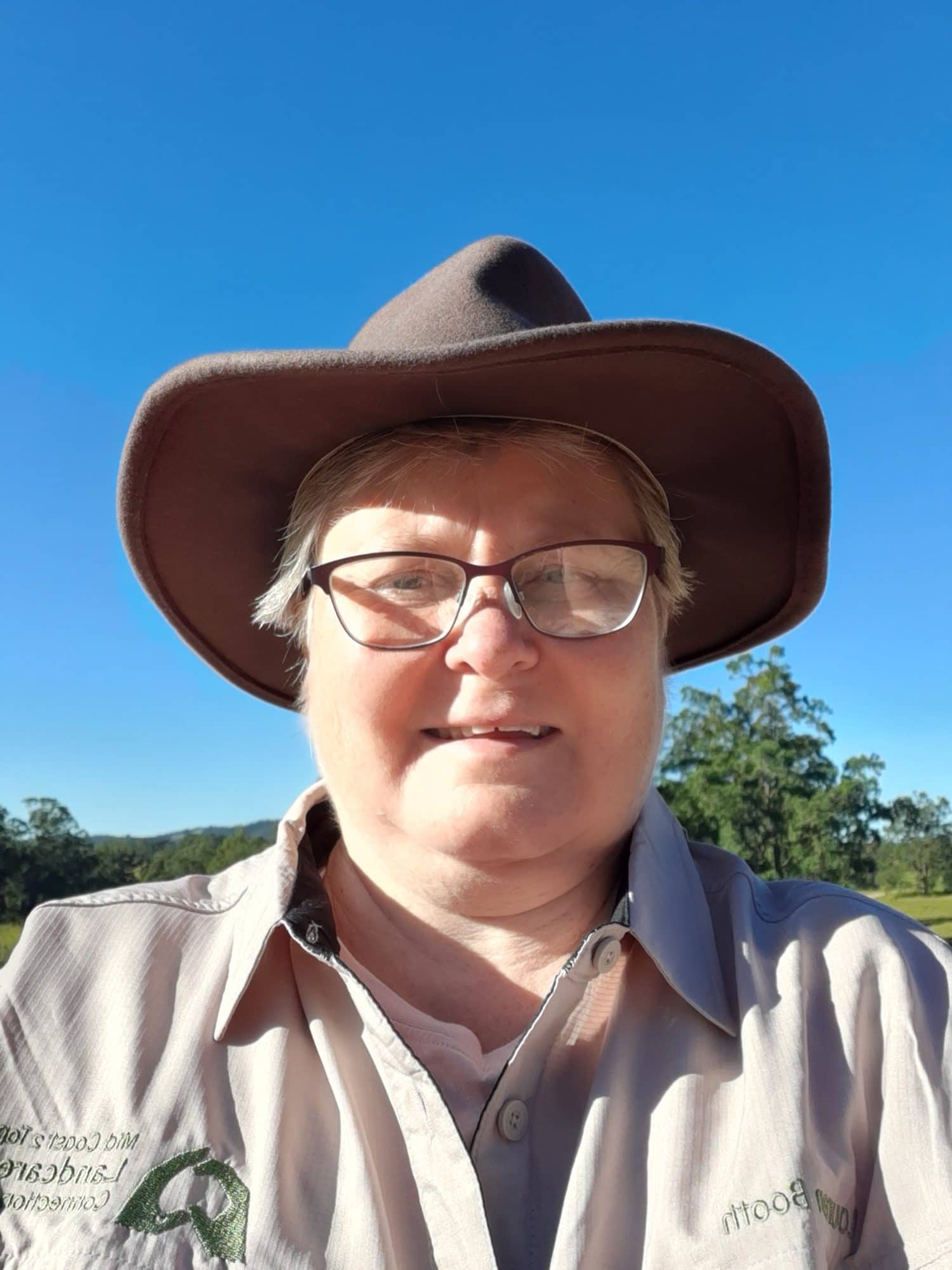 I am looking forward to working with the MC2T Landcare team, Local Land Services, land owners and other community groups. As they say, you can take the girl out of the Manning, but you can't take the Manning out of the girl!
Over the next twelve months I will be working with local rural landowners on a project involving the monitoring of natural regeneration under and around isolated paddock trees.
Paddock trees, whilst important for agricultural productivity, are also critically important for the conservation of wildlife. They provide habitat, nesting hollows, food, and shelter, as well as provide a wind break, shade for livestock, and improve soil moisture. They are a linkage between other areas of bushland, creating a wildlife corridor through an agricultural setting. Studies have shown that Koalas not only utilise paddock trees during breeding season, they use these trees regularly as part of their home range of habitat.
Sadly, we are losing many paddock trees due to old age, agricultural stresses, disease, drought and fire, and there is a lack of management for their replacement. This project, whilst allowing grazing to continue in the paddocks, will create opportunities for natural regeneration, and ongoing monitoring will provide important data for future management and planning.
This project will recruit volunteer landowners who have suitable paddock trees. These trees will be isolated with electric fencing, creating a 2500m2 study area. Fencing will allow Koalas to safely enter the area but will prevent livestock grazing. Natural regrowth under and around the trees will be monitored and measured over the next three years, with the data collected assisting in succession planning and creating connectivity between remaining trees and nearby bushland.
The cost of fencing and ongoing maintenance will be covered by the Project and landowners are encouraged to participate.
If you are interested in participating please register your interest early by getting in touch through lauren@midcoast2topslandcare.org or look out for our EOI launching in next month's newsletter!