The Harrington Rainforest walk takes you through littoral or coastal rainforest which has formed on old sand-dunes. The rainforest is subtropical and has a great diversity of plant species. It is the best remaining remnant of the rainforest which once stretched north from here to Crowdy Head. Sand mining in the 1960s and early 1970s took its toll on the rainforest. The saving grace of the rainforest pocket was that it contained historical grave sites.
Manning Coastcare Group has played a continuing role in protecting and restoring this area. The current challenges to preserving this important native vegetation are weed invasion (which suppresses regeneration of the rainforest) and the threat of bush fire.
AT THE TRACK ENTRANCE  on the edge of the rainforest you will see some common coastal plants.  As you step onto the track it is immediately obvious you are under the rainforest canopy. 
CHEESE TREE
On the right corner of the track entrance is a small Cheese Tree Glochidion ferdinandi. The pumpkin-shaped fruit, which starts out green and turns red, resembles a small round Edam cheese. The leaves are 3 to10 cm long and are alternatively arranged on the stem.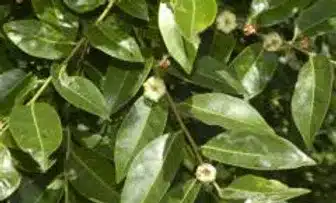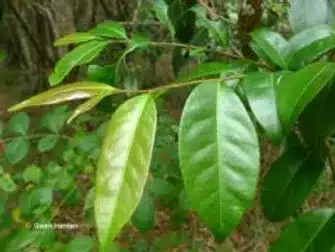 COASTAL BANKSIA
Just inside the track entrance, to the left, there is a large Coastal Banksia Banksia integrifolia. The large trunk is growing up at an angle towards the grass footpath area. This species is not normally associated with rainforest but because it grows behind sand-dunes it is a prominent feature of many littoral rainforests and often emerges above the canopy.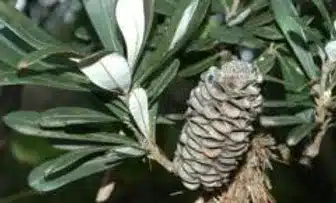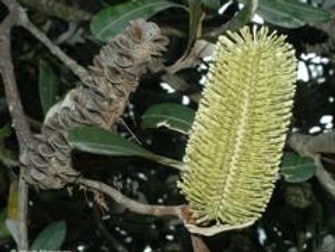 RED ASH
The large, multi-trunked tree growing next to the Banksia is a Red Ash Alphitonia excelsa which is a pioneer species associated with regenerating rainforests.  The leaves are green and glossy and have a pale silvery underside.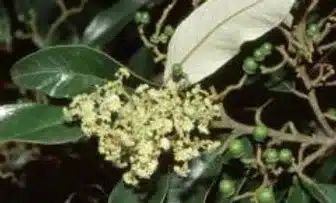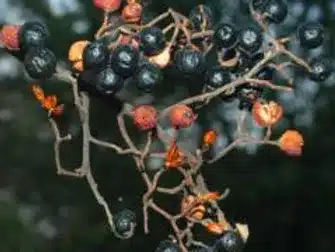 TUCKEROO
Adjacent to the Banksia and Red Ash is a young Tuckeroo Cupaniopsis anacardiodeswhich is a dominant species in many littoral rainforests. It can be recognized by the compound leaves of 6-8 leaflets which are tough, hairless, and have a strong central vein on both sides. The ends of the leaflets are rounded and sometimes notched. The bright yellow to orange fruits are 12-20mm wide.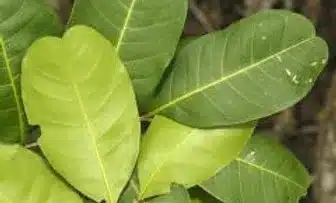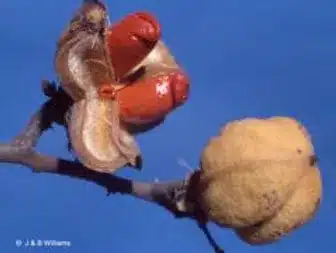 All images thanks to Hugh Nicholson – Rainforest Plants of Australia